In early December the acting deputy commissioner for U.S. Customs and Border Protection, Ronald Vitello said he was "very concerned" with the increased number of unaccompanied minors crossing the U.S. Border in late 2017. This concern isn't his alone. Immigration attorneys and human rights groups started to take note of the rise in unaccompanied minors months, and even years, earlier.
These minors, officially termed unaccompanied alien children by the United States government, are taking dangerous overland routes from Central American countries to find employment and safety in the United States. Most arrivals are in their mid or late teens, but some are as young as seven or eight years old. As the term would suggest, these children come alone, without parental guidance, and without a plan after crossing the border. Poverty and unsafe work conditions are always of concern – and in the current political climate, so is the very presence of unaccompanied minors in the United States. Yet, they continue to come in droves from El Salvador, Guatemala, and Honduras.
These unaccompanied, and often unprepared, minors present unique immigration issues for Border Patrol, U.S. Immigration and Customs Enforcement (ICE), detention facilities, New York immigration lawyers, and human rights groups and lobbyists.
How Many Unaccompanied Minors Come to the U.S.?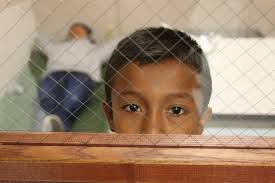 According to the Pew Research Center, the number of immigrants from El Salvador, Honduras, and Guatemala jumped 25% between 2007 and 2015. In the two years since their research was compiled, it's believed that the number of people, including undocumented individuals, from these countries, rose at the same rate. During these same time periods, these countries have experienced a massive increase in homicide rates, gang activity, and other violence.
These factors, along with lack of economic opportunities in Central America, led a significant number of children and young people to leave their homes for the United States. Between 2013 and 2014 the number of unaccompanied minors from Central American apprehended at the U.S. Border doubled. That's an unprecedented 50% increase in the spans of a single year, and a total of 47,017 unaccompanied minors arrested.
Of course, this doesn't account for the many undocumented minors would evade Border Patrol and enter the U.S. illegally. Best estimates tell us that three of every four unaccompanied minors coming to the United States are from these Central American countries. The steep rise in unaccompanied minors continued through 2014 and 2015, prompting then President Obama to call the situation an "urgent humanitarian situation."
In response, the government developed a policy of border enforcement to stop unaccompanied minors and families from entering the United States. As indicated by the 25% rise in the arrest of unaccompanied minors at the border, this was believed to be a good policy to deter young people from taking dangerous steps to come to the U.S. and prevent problems after their undocumented arrival.
In the final months of the Obama administration, Border Patrol stopped 48,681 unaccompanied minors. However, the federal government and customs officials are taking a different approach today.
What's Changed Under President Trump?
A few days ago, the federal government finally released the annual numbers on detainment, deportation, and immigration enforcement for the previous fiscal year. Unlike the financial year, which runs from January 1 until December 31, reports for immigration start on October 1 and end each September 30th. The information provided shows the clearest picture of how President Trump's approach to immigration is carried out by Border Patrol and ICE officers.
The most noticeable figure is a steady increase in the number of interior removals. These are individuals detained and removed from the United States away from the border. In the one year period, these deportations increased by 25%, with a 37% increase since President Trump's inauguration. This substantial rise in interior removals is matched by a noticeable drop in the number of people arrested by Border Patrol.
In the same one-year period, the arrests by Border Patrol dropped by 25%. Border Patrol detained just 310,531 people between October 1, 2016, and September 30, 2017, whereas 415,816 people were arrested in the same period a year before. That's the lowest number of arrests by Border Patrol since 1971.
It's possible that some of this shift is attributed to fewer people attempting to cross the U.S. Border illegally. Change in rhetoric and political climate could deter some individuals from trying, but the corresponding change in border arrests and ICE internal removals indicates an entire shift in policy. When it comes to all undocumented immigrants, the focus appears to be on detainment and deportation of individuals already in the country.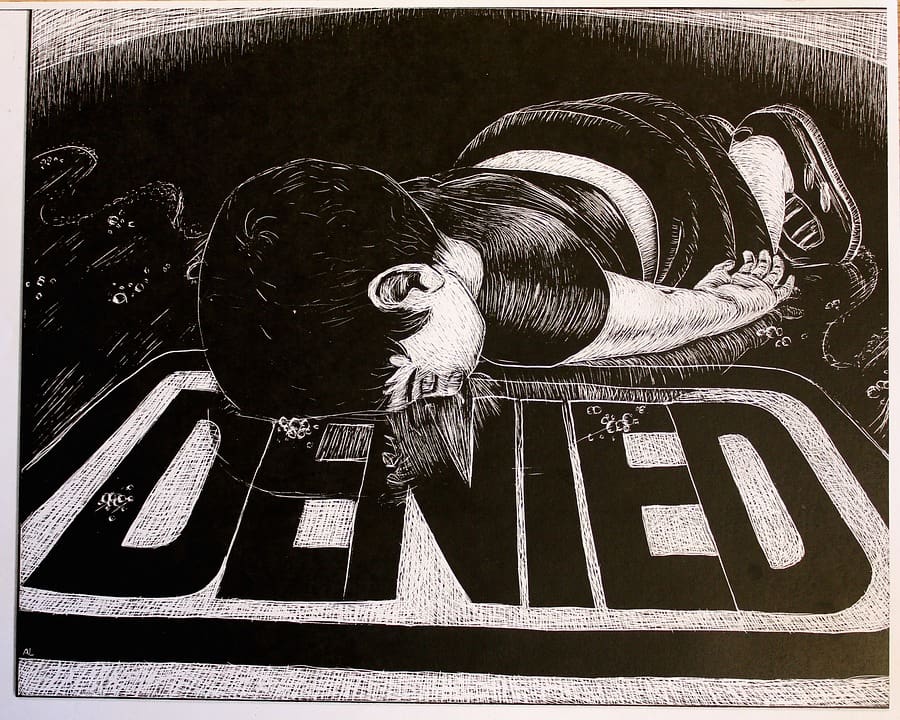 Impact on Unaccompanied Minors
The policy shift means that more unaccompanied minors are making their way to the United States. There isn't conclusive evidence of this yet, but the statement by Vitello of the U.S. Customs and Border Protection and the continuation of undocumented immigrants from Central America indicates that this is likely.
Once in the United States, these young people are at a much higher risk of detainment. Yet, there are restrictions and laws on holding minors detained by ICE. Minors are only held in certain circumstances, which causes substantial problems with hearing dates and deportation. Under the current administration, there's a stronger use of ICE enforcement and removal, even for unaccompanied minors.
Recent articles and research have considered the increase in unaccompanied minors crossing the U.S. Border from Central and South American countries. To learn more about the status of unaccompanied minors, their treatment as undocumented aliens in the U.S., or the continued trend of their arrival in the U.S. – contact New York attorney Kyce Siddiqi.